In this project we are going to show the world, gifted kids from different countries. We have gifted and talented children all around the globe and they need more understanding, support and special education.
How to join this global project:
1- Interview a gifted child(age: 3-18). Who am I, What I like and what are my problems, What I created?(The topic is up to the child, whatever she/he wants to share the world about herself/himself)
If you dont want to show your child´s faces you can take a video how he/she is working or just his/her voice. Let us know, which information about your child should be publish.
2- Please send me a short video(max. 3 Min- MPEG4., wmv.)
3- Send us your video via Dropbox to: This email address is being protected from spambots. You need JavaScript enabled to view it. (http://www.dropbox.com)
Are you ready? Lets show the world, the power of global unity to support gifted and talented kids around the world!
From Spain: Iñigo González, 13 years old, from the programme Talentia for the World for the development of talent.
From Vietnam: Tue Hoang minh, 13 years old, who has won several mathematics contest internationally and regionall.
From USA: Alexander Hahn, 5 years old, who likes Technic and science.
From Germany: Linda Hu, 15 years old, who loves Mathematic.
From Russia: Nikita Basargin, 17 years old, who has won several chess contests.
From Ukraine: Roman Kyrychenko, 17 years old, who has won several robotic contests.
From Germany: Laetitia Hahn, 8 years old, who loves music and plays fantastic piano.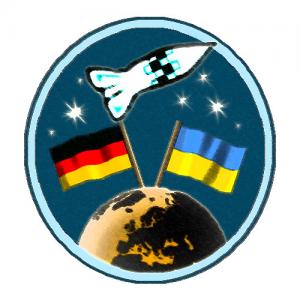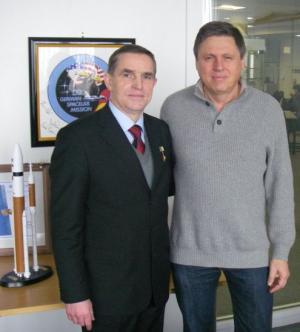 The patrons of our project:
Prof. Dr. Leonid Kadenjuk and Prof. Dr. Ulrich Walter
This Project is between the Minor Academy of Sciences of Ukraine and the Bavarian Center for Gifted and Talented Children
Projectcoordinators:

Roya Klingner (Germany)
Volodymyr Volyk (Ukraine)
Goals of project:
- Gifted education in STEM subjects;
- Promote the interest of young people from both countries in STEM subjects closely matched;
- To offer the students the intellectual and social challenges facing the two countries;
- Develop the skills of young people through new approaches to learning (linguistic and socio-cultural competence);
- Bring together the students of the two countries, so they get to know each other, working on scientific problems together and find common solution;
- To create conditions for cooperation of young scientists of both countries in their future careers;
- To promote mutual understanding and sympathy of the young scientists of both countries;
- Create conditions for active cooperation between the two countries for the promotion of STEM;
- To give a decisive impetus to other states, is still active in the promotion of MINT used.